Comfortable Workspace Guide
Step-by-step guide to a comfortable workstation

Remote Ergonomic Assessment
Full service help with all adjustments and equipment

Remote Chair Consultation
Personalized help finding and fitting a new chair
No one should hurt 8-10 hours a day at a desk job when easy solutions are available.  At Cascade Ergonomics, we'll help you create a comfortable workspace with the right adjustments, equipment and more.  Simply choose the level of service you need from above: The Comfortable Workspace Guide, a personally guided Remote Assessment or a Chair Consultation.
Cascade Ergonomics is different.  This isn't just about fixing posture…it's about transforming your workspace for all day comfort, health and the productive edge that you deserve.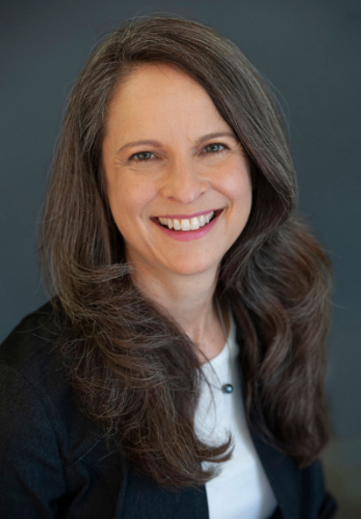 Hello, I'm Cindy Powell and when I'm not out enjoying scenic trails or beaches, I can be found helping office workers create comfortable workspaces.  I have seen and felt what a tremendous difference this can make for myself and for clients and I enjoy helping others achieve that.
Too often workers become overwhelmed trying to fix their uncomfortable workspaces. There's a lot of information to sort through and without the right help,  it's easy to miss key adjustments or buy the wrong equipment.  You are probably spending too much time:
Looking for a good chair or other equipment
Dealing with aches and pains or dreading work because it hurts
Searching the internet for answers without finding what you need
Cascade Ergonomics is here to help so you don't have to settle for discomfort or poorly fitting equipment.  My entire career has evolved around helping others to feel and perform better, including office workers around the world from large companies to those working from home.  I like how quickly results can be achieved and I have even been called the "Chair Lady".
You deserve to be comfortable so why hurt all day or run the risk of an injury?  There is no easier way to achieve your ideal set-up than our Comfortable Workspace Guide or a personally guided Remote Assessment.  We also offer top-quality, affordable programs for businesses located under the "Services" menu at the top of this page.
I invite you to join our community of healthy workers and let's make your workspace right for you!
Cindy Powell MPT, ATC, STS, CEAS III, AOEAS
Ergonomic Consultant
Happy clients talk about us
I would like to rave about Cindy Powell's exceptional skill in ergonomic assessment for office equipment.   She was incredibly able to assess my back condition and match me with the most comfortable therapeutically supportive chair for me to use in my psychotherapy office that I have ever used in 48 years.  She also helped me pick out the ergonomically correct foot rest and wrist support.  She is actually mind bogglingly brilliant and informed in her field, familiar with all kinds of products and their resources.  Immediately after our meeting she sent me internet links directing me to these items to choose from.  She is fully attentive, patient, kind and an all around delight.  I feel so fortunate to have found her and highly recommend her services to anyone and everyone either for work or at home!  What a necessary act of love to take care of my own well-being while I tend to the needs of others.
Thank you Cindy!
"You sooo helped me…thank you.  I would have the wrong chair without you."

C. B., Director of Operations
I am so thrilled by the results I am experiencing after meeting with Cindy for my virtual ergonomic assessment. I went from experiencing neck strain, numbness in my arms, and back pain to none at all. Our consultation was extremely informative and catered to my specific frame and issues. After our consultation I decided to purchase a new chair (suitable for my petite frame) and a footrest as recommended. Additionally, I've adjusted my dual monitors as suggested and have incorporated the exercises Cindy suggested. For someone who sits at their desk, sometimes upwards of 10 hours a day, the consultation with Cindy changed my life. As young as I am, had I continued on the path I was on, I have no doubt I would have developed severe issues in a short time frame that would have continued to wreak havoc on my life for years. I am beyond grateful for Cindy's assistance and would recommend anyone and everyone to book their consultation. It will change your life.

N. N. Regional Facilities Manager
This has been very helpful, just making these slight adjustments has reduced the pressure from my wrist. Thanks again.

C. R. MS, OTR/L, CEO and Life Coach
Cindy has a wealth of ergonomic information. Fortunately for us as her customers, she is enthusiastic to help us identify what equipment works best to suit our needs. Beyond that, she is kind, compassionate and works within the confines of any time constraints. I cannot say enough regarding Cindy's amazing talents in Ergonomics.

R. R. Software Engineer
All the tips that you shared are very valuable and I am sure, are going to make working easier for me. I can already imagine a life with lesser aches and pains. Unlearning is a challenge and learning how to sit and work properly is indeed a huge one. I didn't know I was working in such a harmful manner. I appreciate your help. Thanks so much.

M. B. IT Field Tech
I can already feel the difference and I passed the information on to the other members of our team